3 Ways Mobile Apps have Changed the Home Buyer Experience for Home Builders
Chase Leavitt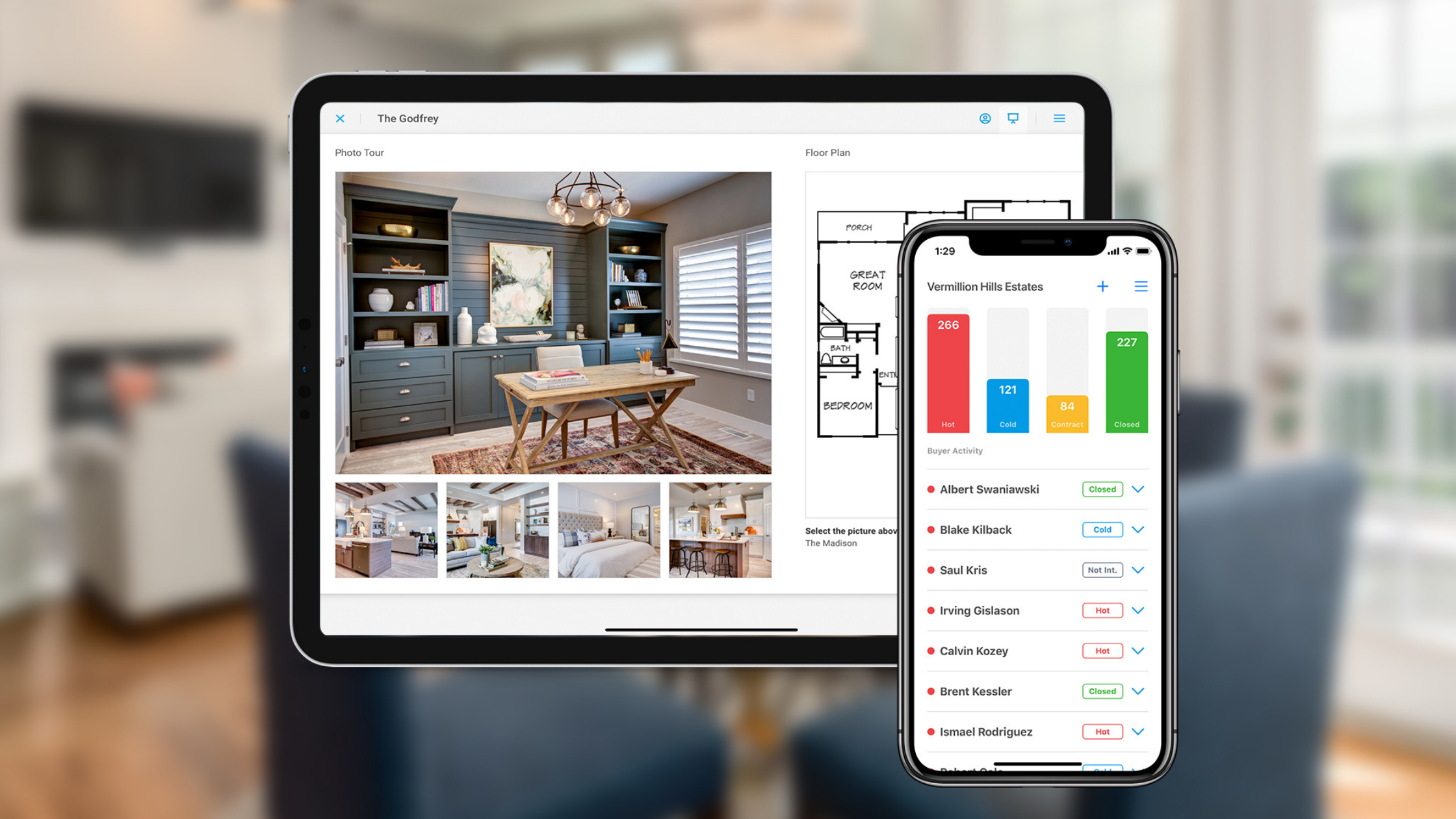 Technology is forever rapidly advancing, allowing people from all over to be more connected than ever before. One of the most significant technological changes within the last three decades (since the first in 1992) has been the smartphone. With this advancement in technology and communication has come a new possibility: mobile apps in the New Home Sales industry, and the ways home buyers can use their phones and have an elevated Home Buyer Experience.
Mobile Apps
Apps have been around almost as long as smartphones have, so it is no surprise it is one of the most influential ways to reach home buyers. While many apps provide pictures and communication for buyers, they also provide insights for builders, allowing for more people to be reached more conveniently. The ability to add photos and videos is a powerful tool. Social media can also help get a broader audience of home buyers. CivicScience data show that 88% of Millennials aged 25-34 use social media.
Communication
Communication is key when it comes to home buyers. It can be the make or break of a signature, so mobile apps have allowed for this process to be much simpler. 85% of new construction buyers experience some type of delay, with 50% waiting three months or more for their homes to be completed. 16% of all home buyers found that the hardest step of the home buying process was understanding the steps. Through easy communication via mobile apps, this number can be reduced and result in a seamless home-buying experience.
Further Reach
In the National Association of REALTORS® 2019 Home Buyer and Seller Generational Trends Report, it was found that 73% of all home buyers found their home using their smart devices. 93% of home buyers found their home online. With mobile apps so readily available, finding a home is easier than ever.
NoviHome builds you a custom app filled with all your floor plans, community info, and everything else home buyers are looking for.